Ceramic Drying Aid
Regular price
Sale price
$35.00
Unit price
per
Sale
Sold out
Coating infused drying lubricant
Hydrate Pro Paint Moisturizer is a pro-level paint moisturizer that contains Reflex Pro and is so thick and lubricating that it won't go through a spray trigger. Use AMMO Hydrate Pro after you've washed a coated or uncoated car to lubricate the paint during the drying process to avoid scratches. AMMO Hydrate Pro leaves behind a thin layer of Reflex Pro coating for maximum protection.

Thick ceramic infused lubricant for drying paint, glass, trim
Minimizes risk of scratching and swirls when drying
Leaves behind a layer of Reflex Pro Protection
Reduces water spotting
Can be used wet or dry for touchups
Share
View full details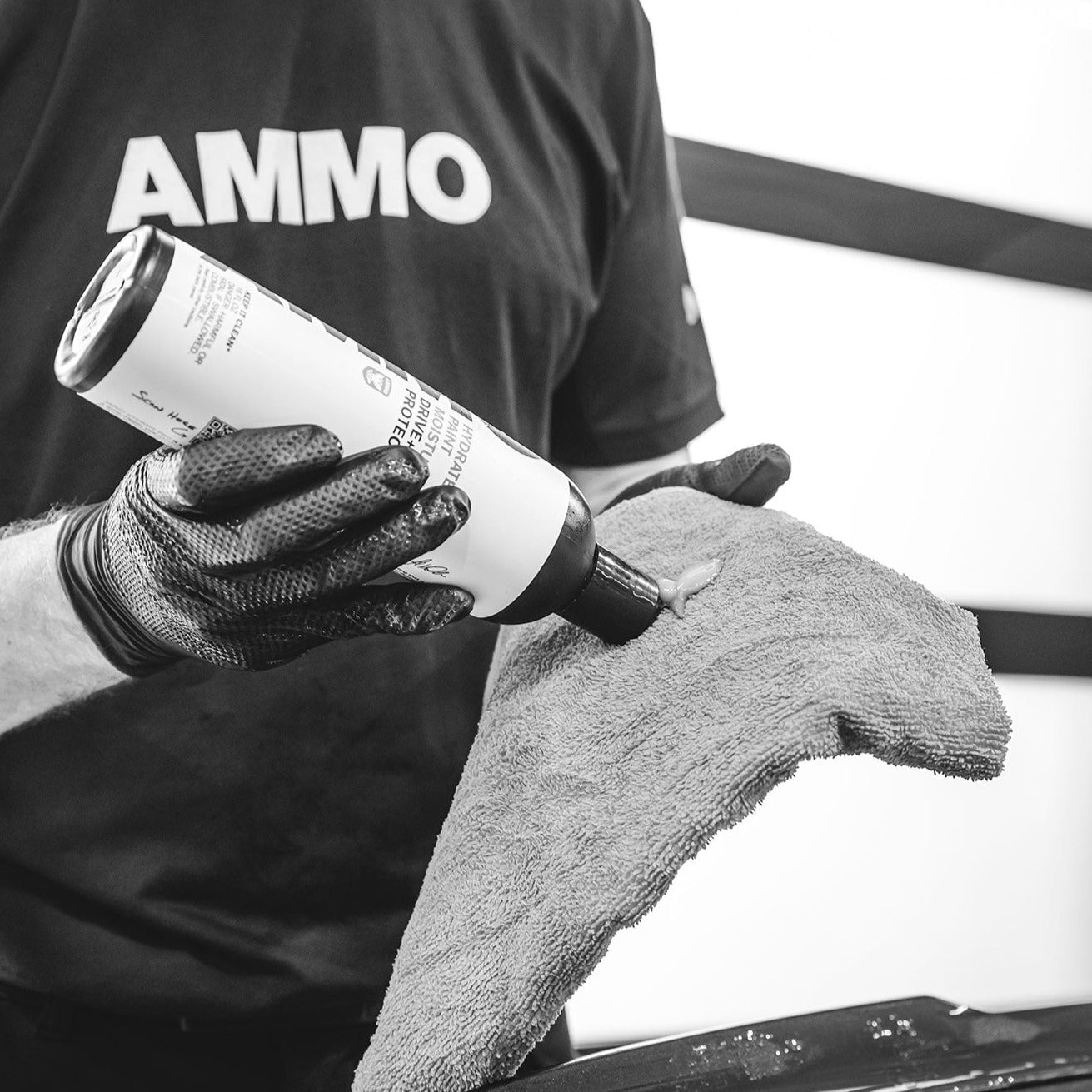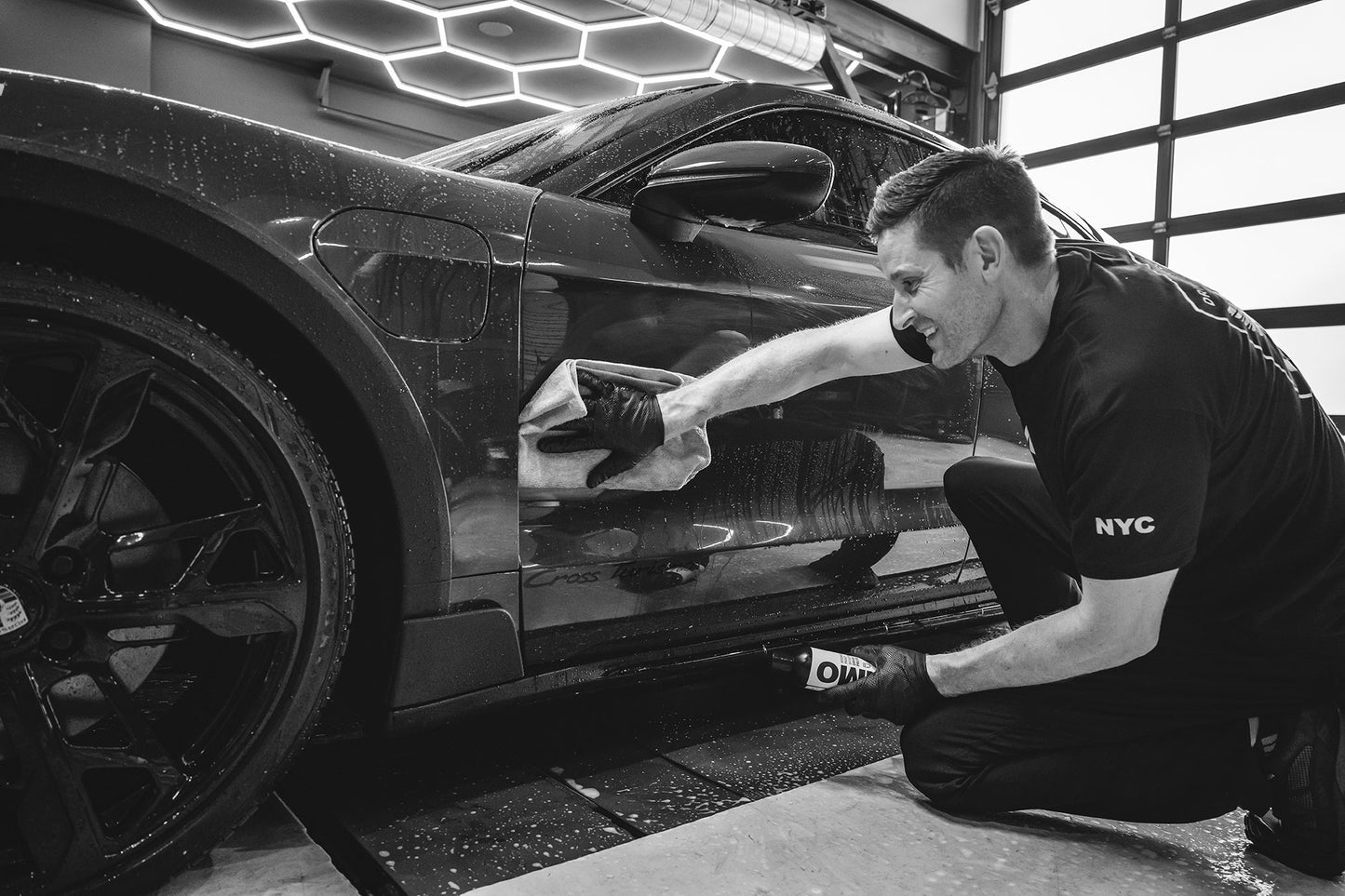 Product Details
How do I use AMMO Hydrate Pro Paint Moisturizer
AMMO Hydrate Pro Paint Moisturizer FAQ
Hydrate pro
Great product. Makes the paint look great too.
A must for your wash routine
Hydrate pro is the way to go! One bottle will last a long time cause you really don't need much. I like to squirt 5 or 6 little drops evenly around one side of the towel, fold the towel and rub it in, then I can dry about half the car, wring it out and repeat the process with the other side of the towel. The plush blue towels with Hydrate pro make drying a breeze. It smells great too. I wonder if larry will update the formula to include reflex pro 2.
Best products on the planet.
Larry has poured his heart and soul into his products and we're lucky to have them.
You feel the protection
This process of hydrate is new to me…back in the day a chamois was all the rage then microfiber and then mega drying microfiber (thought it was the best too) but using hydrate per Larry's instructions you can feel the protection of the paint and yet still get it dry…mad science!!