Premium Lubricating Car Soap
Regular price
Sale price
$18.00
Unit price
per
Sale
Sold out
Simply the best car wash soap ever made.
AMMO FOAM is a lubricated car soap with plenty of suds to protect the paint surface while washing. AMMO FOAM also has an amazing degree of sensitivity to the existing layers of protection on your car, so it won't strip away waxes, sealants, or coatings. Think of it as the softest, best smelling (seriously) aroma therapy for your body, if it were made of metal and plastic.

High lubrication to minimize scratching
Works on coated/protected paints
Safely lifts contaminants
Fresh Clean Aroma
Rinses off clean with no oily residues
Can be used in Foam Cannon
15-20 washes per bottle
Made in the USA
Share
View full details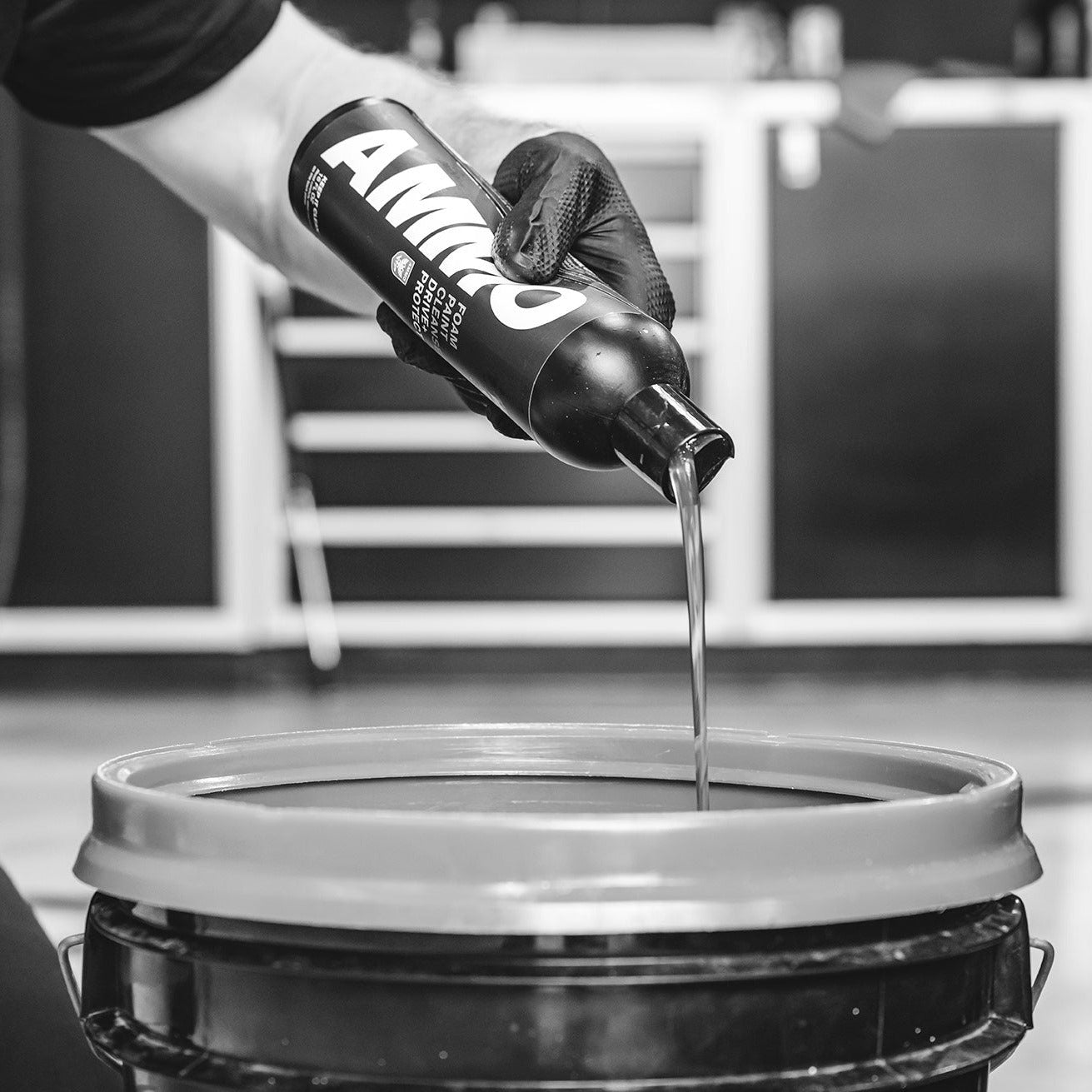 Product Details
How do I use AMMO Foam Paint Cleanser
AMMO Foam Paint Cleanser FAQ
AMMO is #1
Best car wash product I've ever used!
My new favorite car wash!!
I have never taken shortcuts on purchasing car wash soap for my detailing. I have always used a high-quality car wash, but this one is the best I have come across!
The level of slipperiness is astounding. The best technique I have found is to follow the instructions on the bottle, then squeeze an additional amount on the wash cloth for the ultimate in lubricity. I do this twice during the wash, as each will last for about half of the wash on my SUV.
Nice job Larry on hitting another one out of the park!
Ammo Products
Excellent product... I've used many auto detailing products in the past and now Ammo products is the only products I use, I can tell that Larry put in a lot of work in his products.
Soap
It is the only soap I use. Add Boost for that extra kick when needed.