Water Sheeting Paint Coating
Regular price
Sale price
$49.00
Unit price
per
Sale
Sold out
Safe Water Sheeting Paint Coating 
AMMO REFLEX FOUNDATION COAT is made from skincare emollients and natural conditioning ingredients which provide shine, lubricity, and a soft silky feel (once cured) on the surface without any oily residue. This new formula also contains UV Inhibitors, is environmentally safe, and SHEETS water.
A unique coating comprised of skin care & natural conditioning ingredients

Leaves your paint shining, smooth, and glowing

Sheets water does not bead water!

Contains UV inhibitors to protect from the sun

User friendly & environmentally safe

Includes 1 MF applicator 
Share
View full details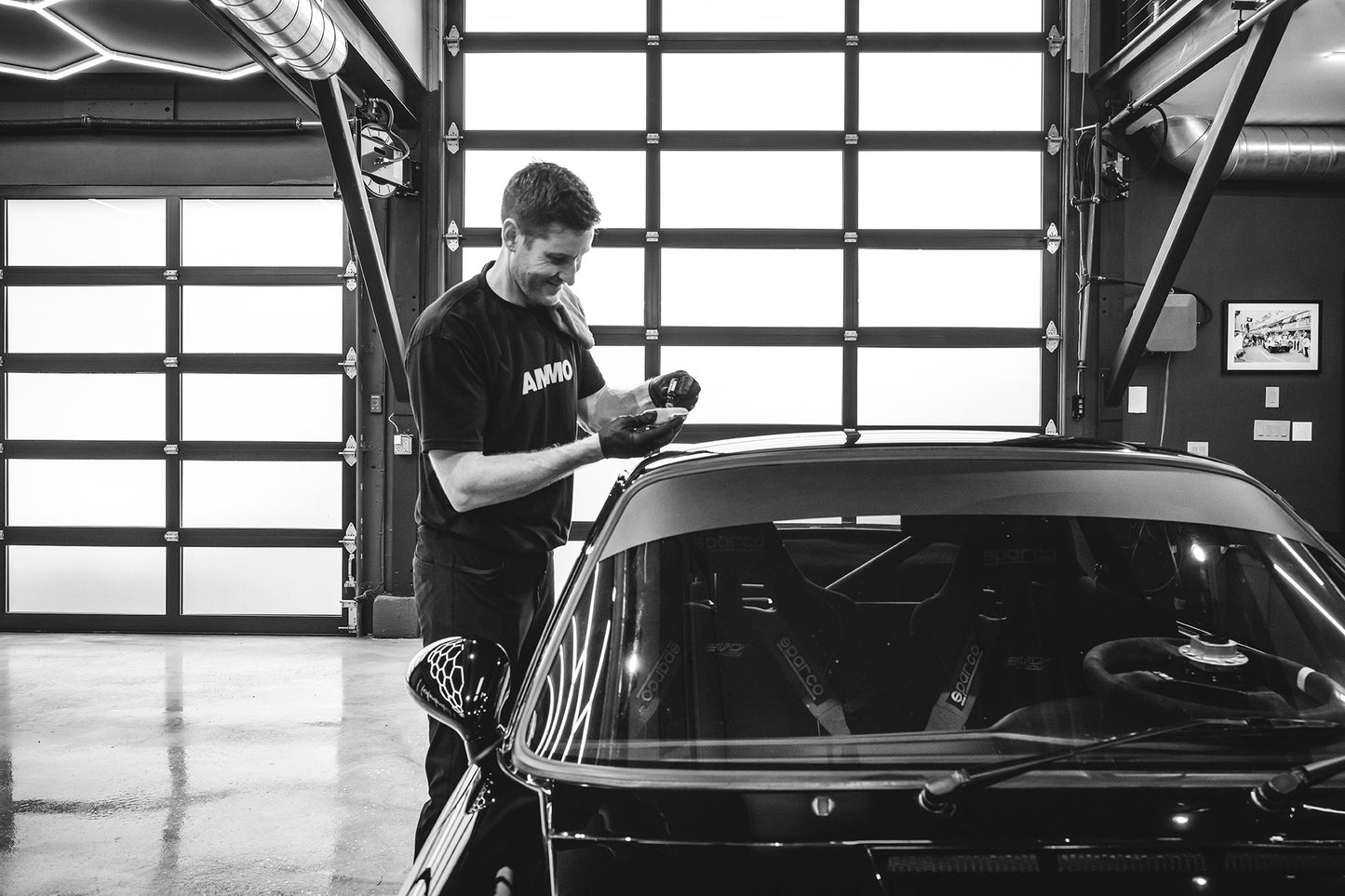 Product Details
How do I use AMMO Reflex Foundation Coat
AMMO Reflex Foundation Coat FAQ
Insane, insane gloss
I knew this would be a great protectant for my car, but I never expected the reflectivity and gloss it would add to be SO remarkable. After just two coats, it's like there's a sheet of crystal clear glass over the paint, reflecting every single beam of light that hits it.
All the AMMO products I've used have lived up to the advertising -- but this one lived up to it and then some. Can't recommend it enough!
Reflex Sheet Coat - Great New Product
Larry! Thanks a lot for putting in the effort to innovate and create consumer conscious products! The new Reflect Sheet is super easy to use and smells great. Its nice to think that the materials were derived from skin care products which have more relevant regulatory and safety profiles. Just finished my first coat, waiting a bit before going for number 2.
Seems like this bottle will last a couple cars, very little is needed. I also used the splash direct-on-car method, simple and fast!
So easy and looks so good!
My first time trying a coating like this and wow! I am impressed with easy it is to apply and how big of a difference this makes! I would highly recommend!
Reflex Foundation - makes me smile!
I just love using this product. Easy to use and my cars look utterly fantastic!!