Round Wheel Brush
Regular price
Sale price
$40.00
Unit price
per
Sale
Sold out
The quintessential wheel cleaning brush.
There's nothing so satisfying in life as rolling on a set of clean wheels. The AMMO TWO-TIER WHEEL BRUSH is here to make it a reality. Two tiers of durable Boar hair bristles allow for more precise cleaning and offer superior wicking ability to deliver Plum Wheel Cleaner or Brute Wheel Soap for better agitation. Featuring a waterproof molded handle, the two-tier brush is specially designed for cleaning rims, lug nuts, brake calipers, rotors, suspension components, and engine bays.
Carefully selected Black Boar hair blend offers superior wicking
Contoured waterproof handle
Cleans rims, lug nuts, calipers, rotors, suspension components, engine bays
Durable & long lasting
Made in USA
Share
View full details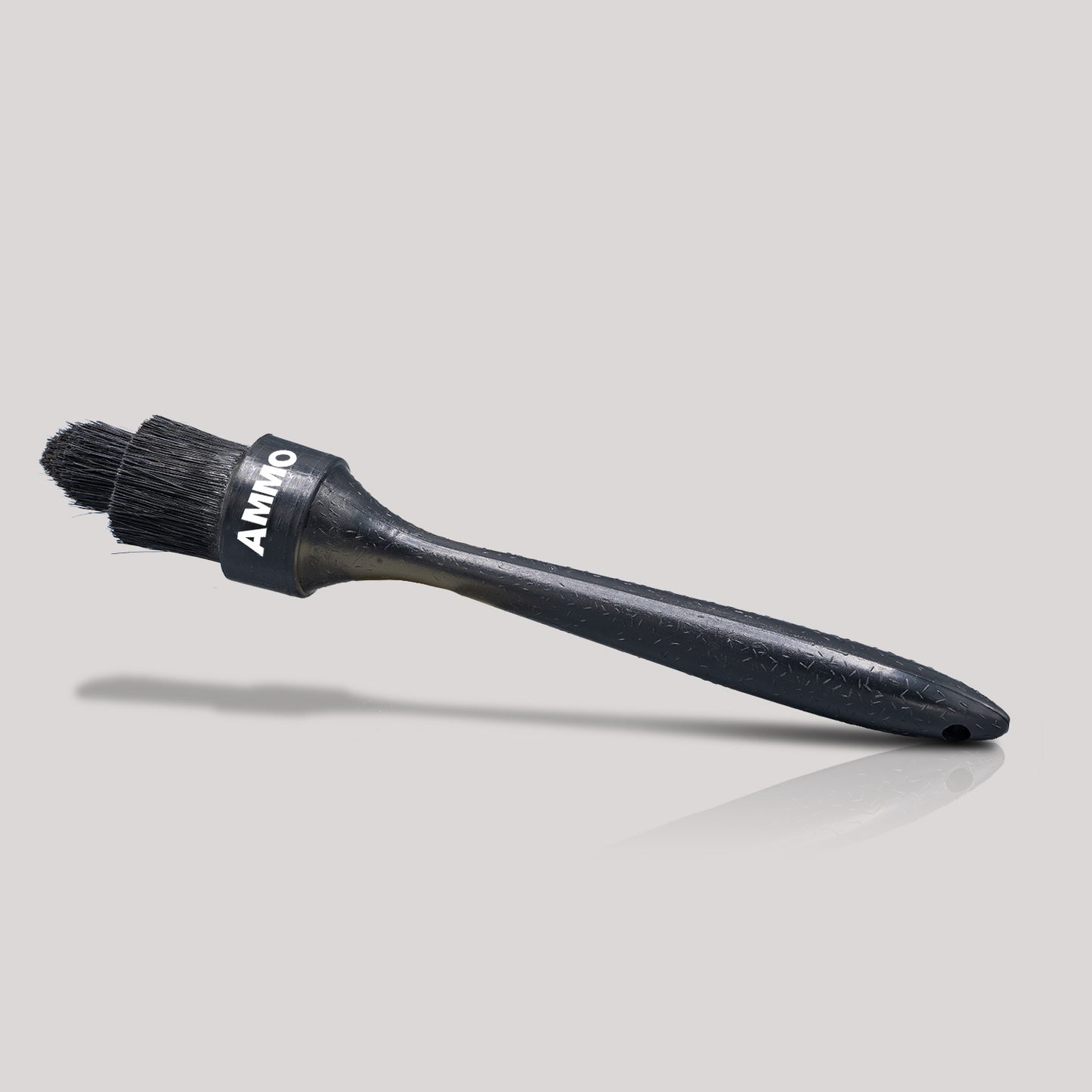 Superb Quality
The Goldilocks brush. Perfectly sized and built tough. I got one to apply Mud to my convertible, which has an incredible amount of rubber moldings and trim to keep the elements out. The boars hair bristles truly wick Mud quite well. They are soft enough to spread the Mud, but stiff enough that you can be very precise when applying so you can avoid the paint. My only wish would be another one 1/4 the size, so I can get Mud into every fold and seam of rubber. No question I will be buying another one for my wheels. Thanks, Larry! Great job on this one! -G
Amazing Quality
I love all of the products that I've purchased for caring for my 2022 BMW 230i. I also love all of the great content that Larry puts up on YouTube on using the products and how to care for your vehicle. I have found that I'm not nearly as talented or practiced as Larry who makes the detailing process look easy, but that's on me LOL.