6 Pack Blue MF Towels
Regular price
Sale price
$15.00
Unit price
per
Sale
Sold out
The best microfiber towel for washing (and drying) your car.
You might not think of a towel as one of the most important tools in your garage, but when it comes to detailing cars, it's an MVP. AMMO DRIVE + PROTECT MICROFIBER TOWELS are different. Large 14x24 size gives you room to flip and wipe multiple times. A GSM of 325 (that's grams per square meter) provides a super soft finish with just enough aggression to get those stubborn spots off safely. All three colors offer the same plush and absorbent quality. Use 'em on wheels, paint (not at the same time), to dry, on glass, seats – all the parts of your car that you love.
Six 14x24 MF towels per pack
Super soft (325-350 gsm), fluffy, and absorbent
Long life with proper laundry care
Perfect for washing, drying with HYDRATE, polish and wax removal
Durable for heavy duty wiping 
Share
View full details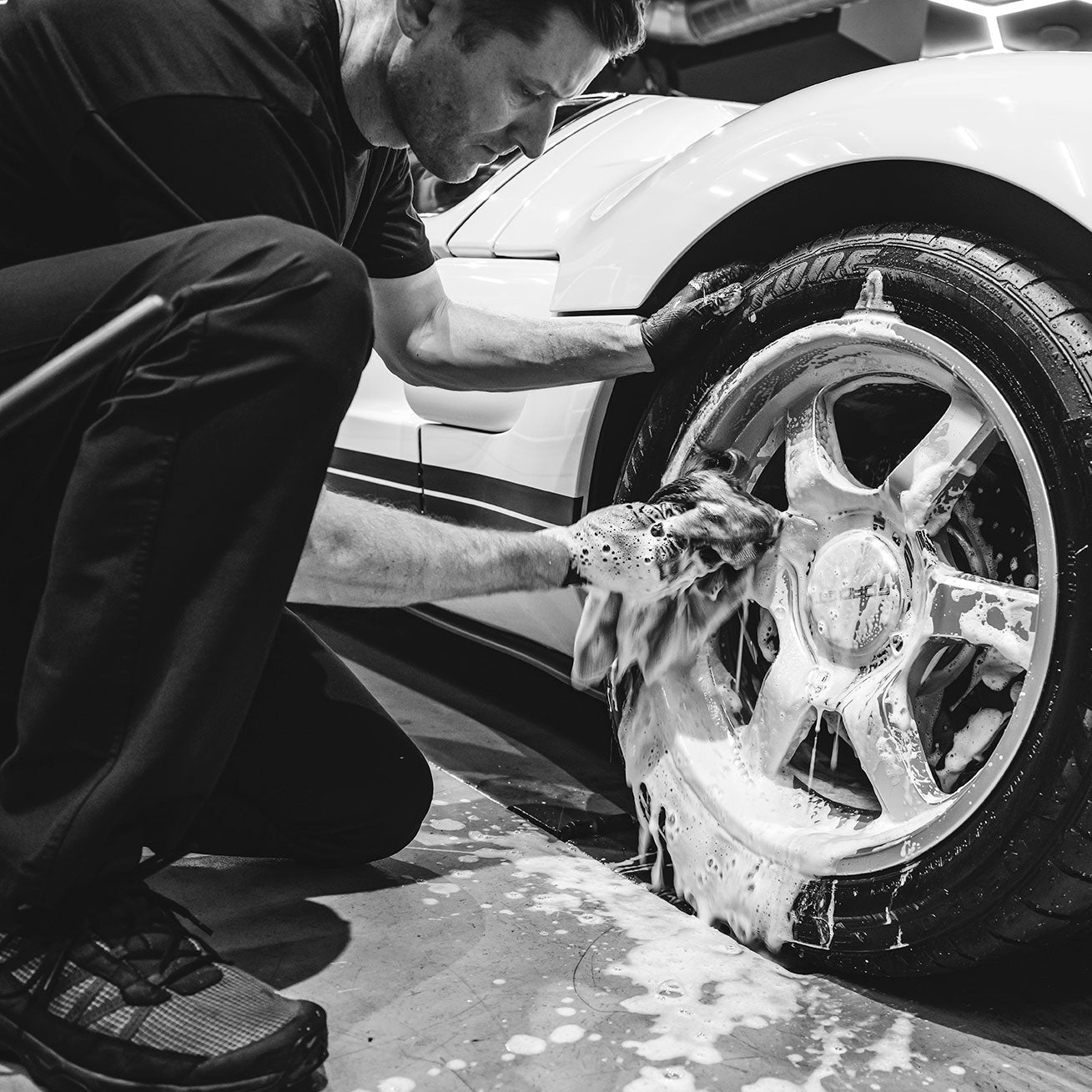 Love these towels!
Absolutely love these towels for final wipedowns! Leaves no microfiber "residue" and always wipes clean! I will definitely buy them again! Thank you!
TOWELS?
NOT A ORDINARY TOWEL. TOTALLY WORTH IT!
Great all around towel
These are my go to all around towel. Great for detailing inside and outside. Best value for the high quality offered.
Best towels on the market!
I've been following Larry on Youtube for quite a while and finally decided to pull the trigger on these towels. Not only are they a good deal as you get 6 of them but the quality is some of the best out there! I went back and when they were back in stock I purchased the red ones as well. I continue to be amazed at the attention to detail and quality of the products by Larry and his crew at AMMO NYC. Keep up the great work, guys!