3 Pack Plush Wash Towels
Regular price
Sale price
$15.00
Unit price
per
Sale
Sold out
The ultimate microfiber wash towel.
When it's time to give your car that chef's kiss, bust out one of these. DRIVE + PROTECT ULTRA PLUSH MICROFIBER TOWELS have a slightly larger surface area (16 x 24), and a higher GSM than that of our regular microfiber towels. Perfect for washing your paint, drying with AMMO HYDRATE, hoseless wash, or any time you give your ride some love.
Three 16x24 MF towels per pack
Ultra plush pile (380-400 gsm), fluffy, and absorbent
Long life with proper laundry care
Perfect for a wash towel, drying with HYDRATE, hoseless wash, and more
Durable for heavy duty wiping
Share
View full details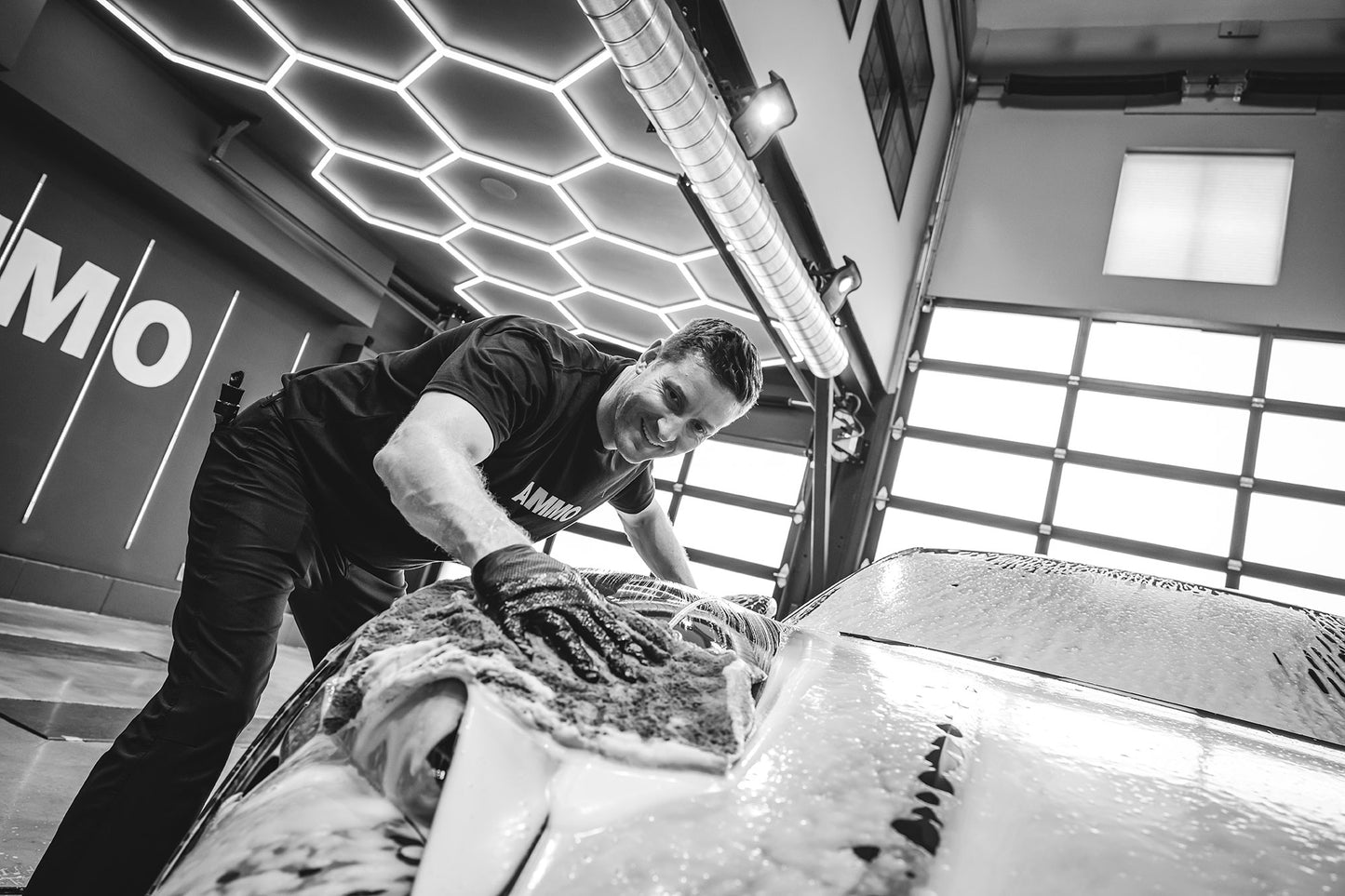 Must Have
These are the best towels I've used for washing and drying. I will be adding more to my collection.
Best MF Towels I've Ever Used
These are the softest and most absorbent towels I have ever used. Great for use in place of a wash mitt and super when using with Hydrate during dry off. Wash very nicely also and should be very durable and dependable for most DIY and hardcore detailers.
Way better than a wash mitt!
These towels are all I use for washing and drying, they're so plush and luxurious! Absorbs a ton of water so I only need to wring it out once or twice when drying, super convenient. When used with Hydrate, you can simply drop your towel onto a panel and gently pull it towards you and it'll smoothly pick up 99% of the water!
Not Good to Use as a Wash mitt
Super soft and high quality towel, but holds too much water and gets super heavy, so heavy I'd be afraid it would scratch my car from just the weight of the towel. Hard to handle and maneuver around your car compared to a mitt. Also extremely difficult to rinse and wash out compared to a wash mitt. Go with a traditional wash mitt. Much easier to work with. I will say tho, this picks up soap really well and glides across your paint like butter. But for me personally it was a pain to work with as compared to a wash mitt