Multi-purpose Interior Stain Cleaner
Regular price
Sale price
$21.00
Unit price
per
Sale
Sold out
 The ultimate stain remover for your car's interior.
If you love your coffee while you drive, chances are you've had a spill or two. This will cause AMMO SYPHON to snap to attention. It's extremely focused on one thing; tannin stains. Tannin is a natural vegetable dye found in bark and plants such as grape skin and yup, your morning coffee. AMMO SYPHON is designed to remove coffee, tea, wine, soft drinks, fruit juices, and some washable inks, preventing these stains from setting in permanently. So relax and have a sip – SYPHON has your (seat) back.
Low pH tannin stain remover
Removes coffee, tea, wine, & fruit juice
Contains grease removing agents to lift oils
Effective spot remover for rust & blood
Scents of Mocha

Can be used in shampoo or extractor machine
Made in the USA
Share
View full details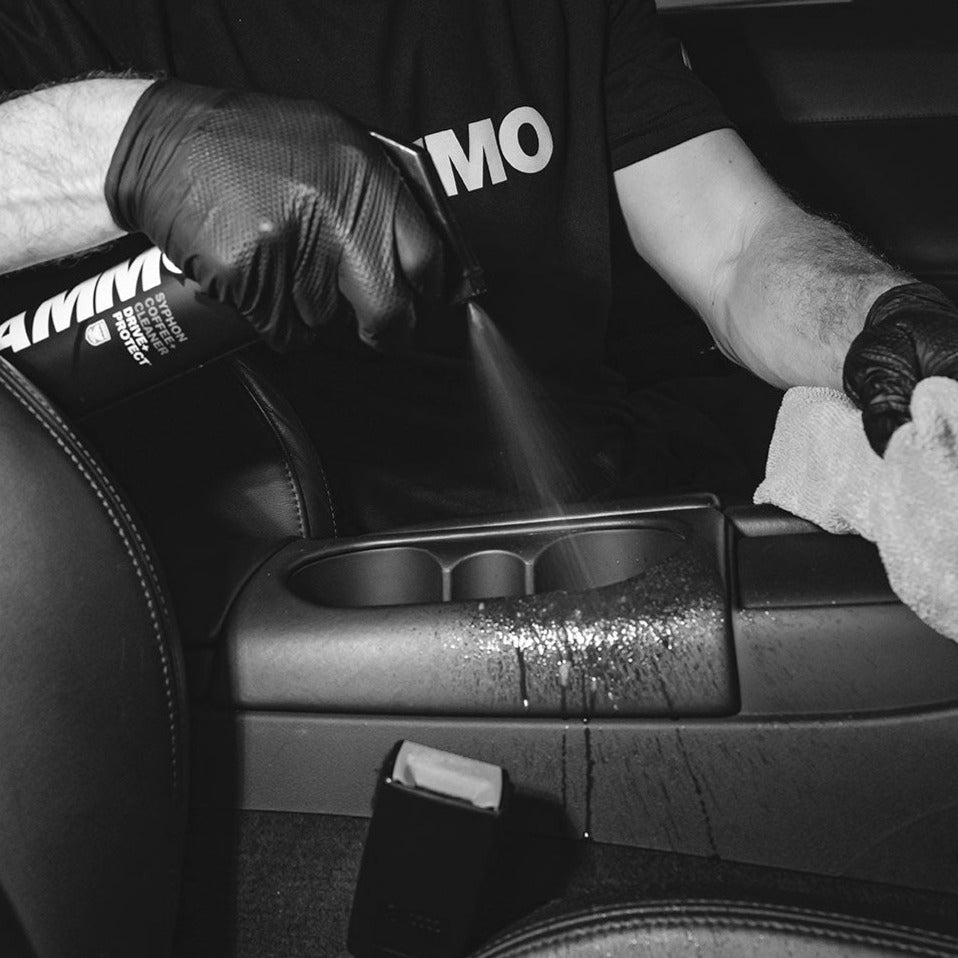 Product Details
How do I use AMMO Syphon Coffee+Juice Cleaner
AMMO Syphon Coffee+Juice Cleaner FAQ
Not surprised at all!
If I'm being honest, I wasn't intending to ever purchase this product. I figured Shag and Lather would most likely do the job. But when I had a client tell me she spills coffee and her daughter spills juice...it was time for a test. Low and behold, it did what Larry said it would do.
Amazing
Literally works like nothing else out there.
Amazing cleaner
Had purchased it for a lemonade stain on my headliner and a pillar. It went from brown back to a light gray. Definitely a great purchase.
Very precise!
This product is great for those stubborn stains. I used it on a customer's vehicle who had soda explode all over the headliner. I used Syphon with a scrub pad and a few mf towels I was able to remove all of the stains! I give it 6 stars.