Semi-gloss Tire Shine
Regular price
Sale price
$18.00
Unit price
per
Sale
Sold out
The perfect tire semi-gloss shine
In the old days (you know, the early 2000s), you might have seen your local car wash slap some slick goo onto your sidewalls with a paint brush. This resulted in a shine that required sunglasses to properly view. There's a much more civilized way with AMMO MUD. This no-sling formula provides a semi-gloss finish to your tire's sidewall, giving the look of freshly-cleaned rubber without distracting from the amazing ride it rolls for. Smells like cherries because once it's on, your wheels will look delicious.
Thick, black, gel, semi-gloss tire shine
Restores factory shine on black plastic trim & moldings
Greatly reduces tire sling
AMMO MUD Gel dries super quick

Scents of Cherry

Long-lasting hydration for your sidewalls
Made in the USA
Share
View full details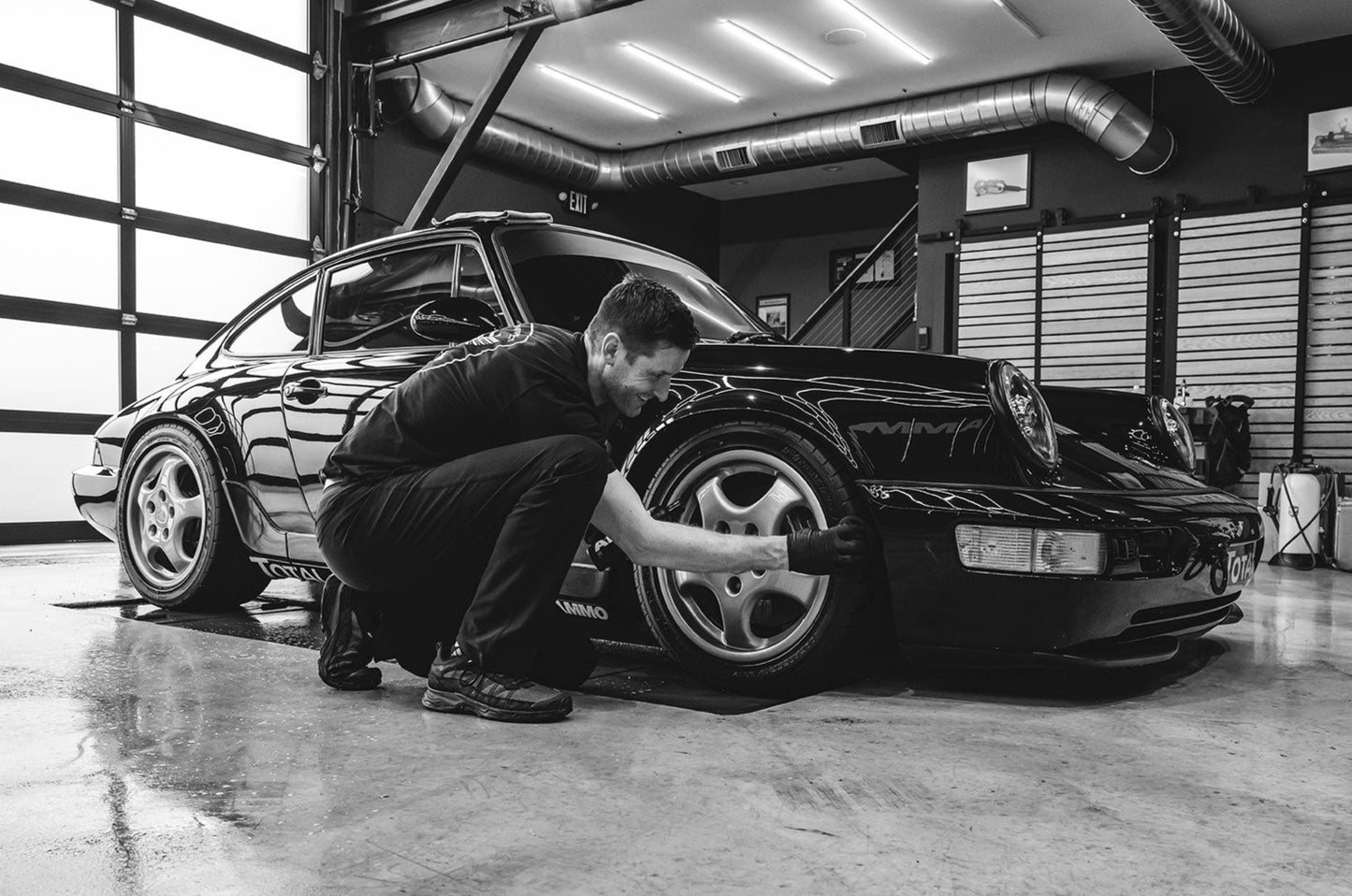 Product Details
How do I use AMMO Mud Tire Gel
This stuff is not the old armor all shiny spray. This leaves a clean new tire look. If you are a particular person you will love this.
Mudd
I now exclusively use Mudd. I prefer its satin sheen and no-sling attributes. If your tires are brand new, please remove the protective coating on the tires before you apply the Mudd (that is the only way to get it to sling). I have older cars I care for and Mudd puts a great look on the classic white walls or RWL tires for the period. As long as the tires are clean, it will apply easily (especially with a nice micro-fiber pad) and look great.
Perfect tire look
I wasn't quite sure what to expect when I ordered this. I'm not a fan of shiny tires. Mud is easy to use, just follow the directions. It gave the tires a nice deep black look that has lasted far longer than anything else I've used. AMMO continues to impress!
10/10
Easy to use and makes my tires and plastic trim look new. I highly recommend using this with the Adam's Polishes Pro Tire Hex Grip. Makes putting on AMMO Mud super easy and you can get the entire tire in a few passes.