STARTER KIT INCLUDES: FOAM (SOAP) | HYDRATE DRYING AID | LATHER INTERIOR CLEANER | 6 Microfiber Towels
Regular price
Sale price
$77.00
Unit price
per
Sale
Sold out
The gateway to a clean car.
Ok, this is it – you want to take the plunge but you're not sure where to begin. Here's your sign. The AMMO STARTER KIT has everything you need to get your feet (and your car) wet. AMMO FOAM will lubricate your paint as you wash it. AMMO HYDRATE is the perfect drying aid. And AMMO LATHER will bring your interior back to life. A pack of fresh AMMO MICROFIBER TOWELS will put in the work. Let's do this.
Just the essentials for a cleaner car
FOAM generates incredible washing suds
HYDRATE lubricates the paint drying process
Lather cleans leather, plastic, and vinyl
Pack of 6 orange microfiber towels
Unsure where to start? Start here.
Share
View full details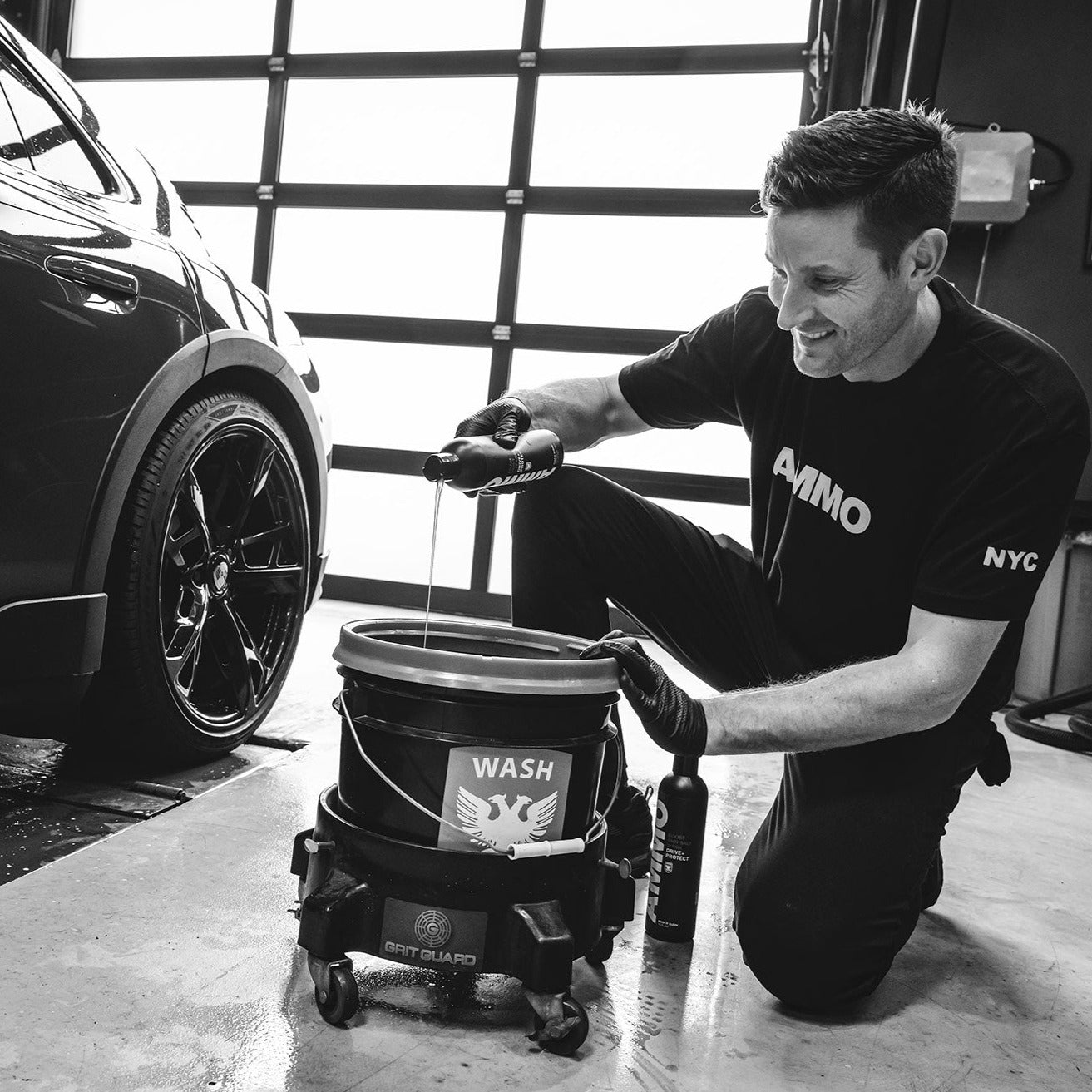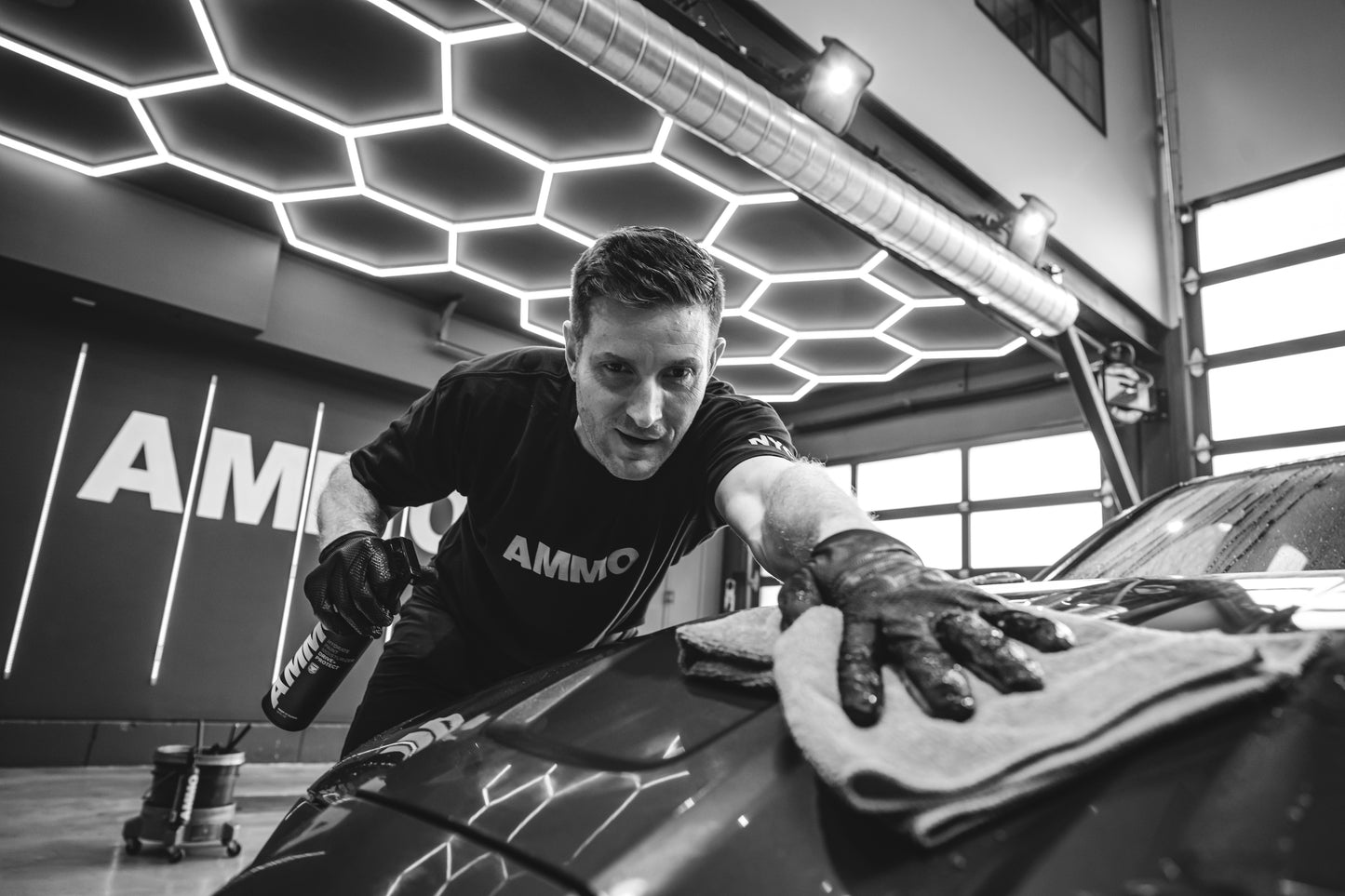 Mercedes
Hi, I have just watched several of your videos on re doing old Mercedes. I never had a chance to own a Mercedes when I was younger but I am now 76 and have a 2014 250 CDI diesel 250 with twin turbos and I love it. I notice you also love turbos which is great. The funny thing is I bought this vehicle before I realised it was a diesel. I knew nothing about cars but wanted a Merc. Anyway I love the car and I love your show and I can identify to it. My my first car was a 1961 VW as it was the only one I could afford. I washed it nearly every day and polished it every week so I appreciate your work on the older vehicles. So congratulations on your show, I will be watching from Australia.
Cav
Just Great!!!
From quality to smell to results, A+!
First purchase made easy
I have been using AMMO products for years and this 1 click product group really is the easiest way to be introduced to the brand and what Larry does best, quality. If your curious about the brand and want to dip your toe into the Ammo experience or want to get something nice for the car enthusiast in your life, go no further than this, the greatest hits of AMMO.