Limited Run Pressure Washer Pump
Regular price
Sale price
$750.00
Unit price
per
Sale
Sold out
The ultimate car washing tool designed to make washes a breeze.
The ultimate car washing tool designed to make washes a breeze. Don't be intimidated by the looks – the AMMO 630 Pressure Washer is the perfect tool for both the pro and DIY enthusiast. A collaboration with AR Corporate, the 630TSS Pressure Washer is the same unit used in the AMMO Studio and the workhorse of the range. The sweet spot for detailing applications is 1200-1400psi and the 630TSS is capable of up to 1900PSI with a flow of 2.1 gallons per minute. The powerful 2 horsepower induction motor features thermal protection for increased durability, and the Total Stop System extends pump motor life by shutting off the pressure washer when the trigger is not engaged. This is a must-have tool for getting your own ride clean, or an entire fleet lookin' good. NOTE: Please read full user manual & warranty terms. Pump requires properly grounded 20 amp 120 volt outlet for safe operation.
Limited run of 500 units
Power up to 1900psi with 2.1 gallons per minute
Black AMMO Powdercoat & signature decals
Industry leading Triplex pump with forged brass head & ceramic plungers
All New Upgraded Total Stop System
Pressure knob to tailor pressure to detailing application
Built-in detergent dispenser
Share
View full details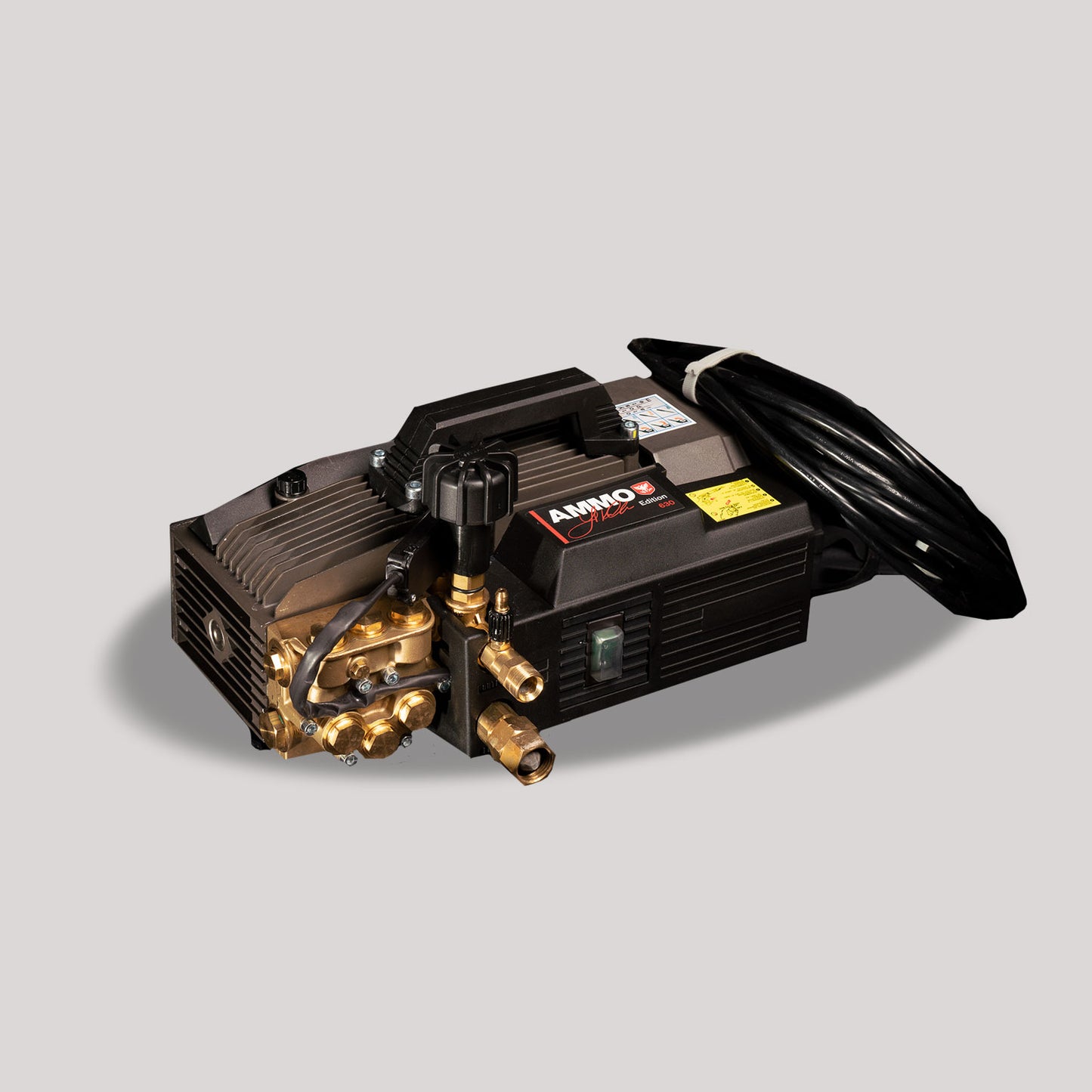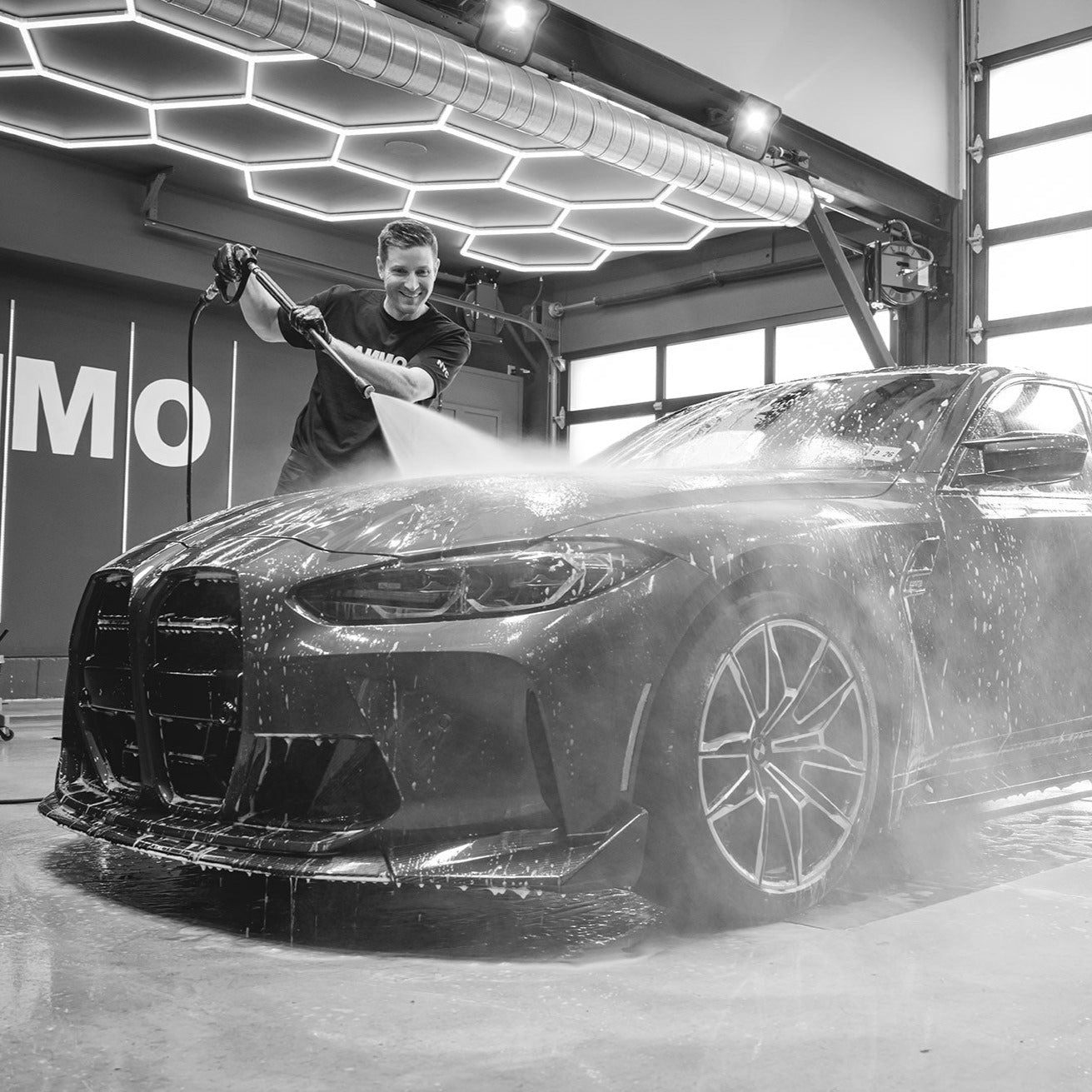 Product Details
How do I use AMMO 630 Pressure Washer
AMMO 630 Pressure Washer FAQ
Favorite Tool in the Garage
I have use the Ammo 630 for the last 5 months and smile every time I use it. Saying this is a professional pressure washer doesn't even do it justice. I've had multiple brand-name electric pressure washers over the years and this just blows them away. This pressure washer is quieter and heavier than any of the reviews can do justice. You know when you pick this machine up and then hear how smoothly it runs, this will last a lifetime with the proper maintenance. Do yourself a favor and buy this machine!
Fantastic Unit
Great flow and pressure. Quieter than my previous Sun Joe and a very fair price. Thanks!
Ammo AR 630
This is a great washer! The tss works flawless. You will be hard pressed to find a better unit for the price. Like others have said build quality is great. I've enjoyed this unit for the past few months I've had it and expect to enjoy it many more!
Highly recommended!
This pressure washer is a game changer. It's quiet, efficient (thanks to the TSS), and get the job done right. The building quality is very solid and does not skip out on any parts. Larry was very helpful and even followed up with me after the purchase. Great product and great service. I couldn't be happier with the unit!